Cue Store - Content Shortcuts
What is the Cue Store?
The Cue Store is where you can spend your hard earned virtual Qash and Cue Parts to buy new cues.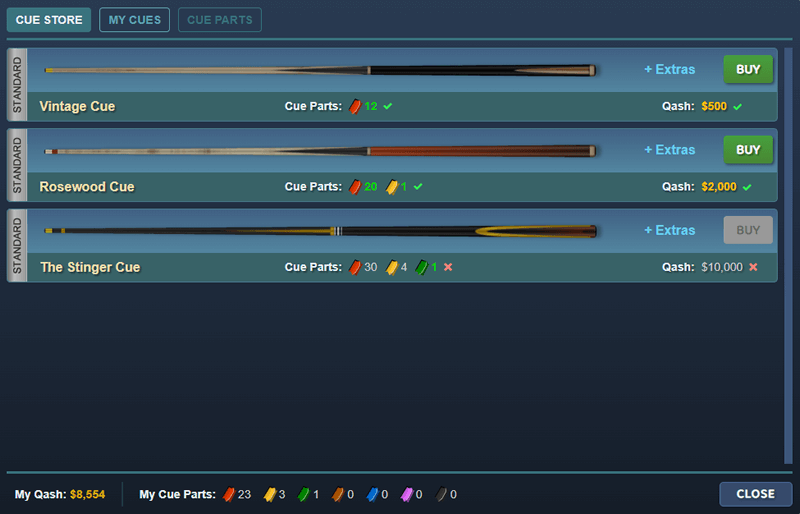 You can access the Cue Store window by clicking on the "CUE STORE" main menu item in the lobby, or in the "MORE" tab at the table:

How can I buy cues?
Each cue has certain Qash and Cue Parts requirements which are displayed in the Cue Store: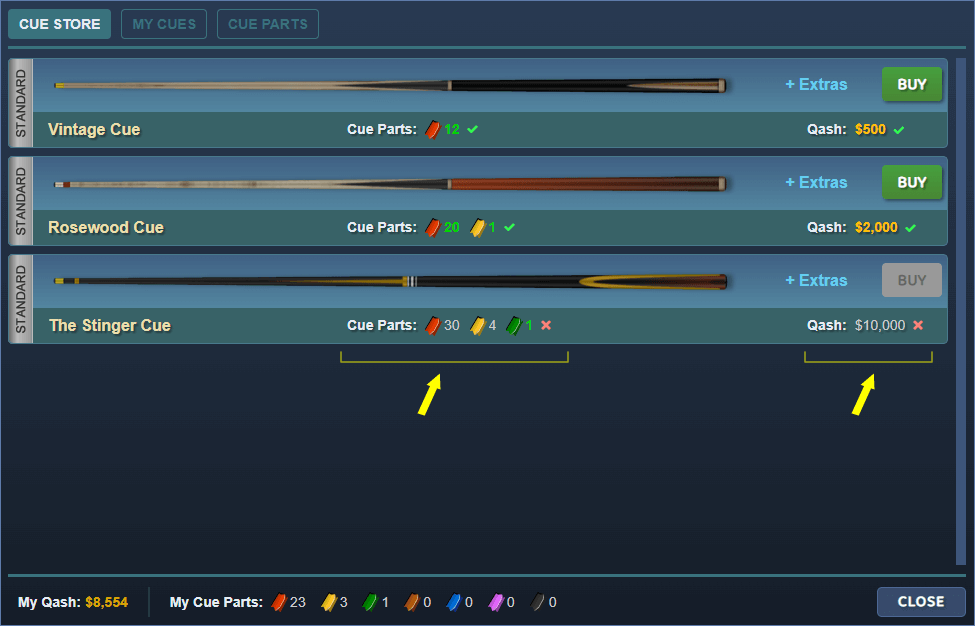 Once you've met the requirements, you will see green checkmarks on the right side of the requirements:

Now, click on the "BUY" button to finalise the purchase. Then, head over to the "My Cues" tab and click on the "Use" button to equip the cue that you want to use:

You can change your cue mid-game by opening the Cue Store from the "More" tab menu in the bottom box:

What are the extras?
Each cue comes with some extras that you will unlock once you make a purchase, which you can view by clicking on the "+ Extras" link next to the cue: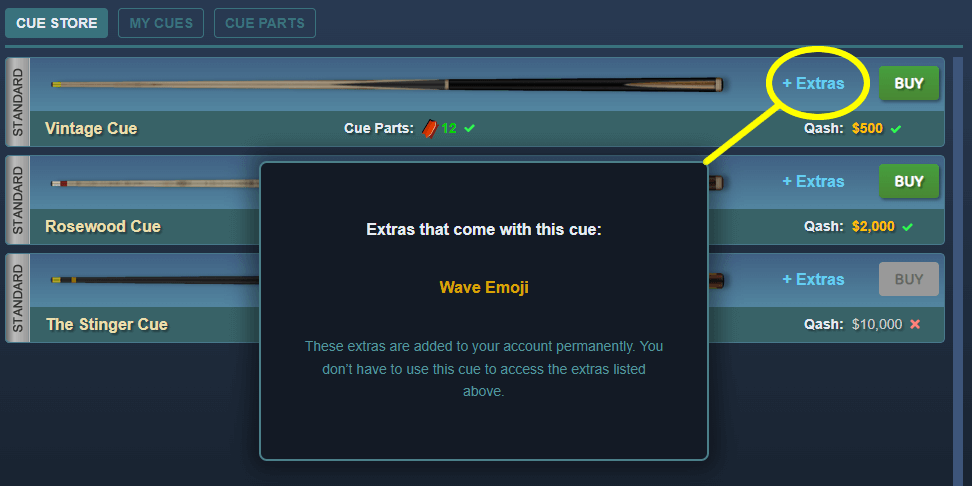 Currently, the only extras you unlock are emojis, but in the near future there will be more items you can unlock.
Once you buy a cue that comes with Extras, the extra items will be unlocked on your account forever. You do not have to use the cue linked to the extras in order to use them. For example, if you buy the Vintage Cue, which comes with the "Hi/Wave" emoji, you don't have to equip the Vintage Cue in order to use that new emoji. It will be available for you to use at all times.
Different cues DO NOT give you more in-game powers. All cues have the same playing ability.